Drug Crimes Attorney in Birmingham, Alabama
Fight Back Against Strict Drug Possession Charges
Don't Let a Drug Crime Put a Dark Cloud Over Your Future in Birmingham, AL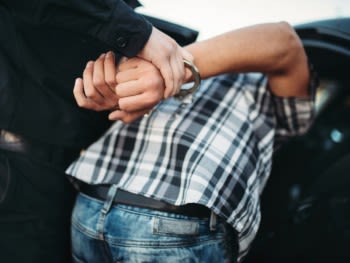 Drug crimes in the state of Alabama can carry serious penalties. Even first-time offenders can suffer hefty fines and jail time. Before you plead guilty, let an experienced drug possession attorney review the details of your case to help you make the best decision for your future. Contact John C Robbins, Attorney at Law today to schedule a free consultation in Birmingham, AL.

John C Robbins has extensive experience defending clients with drug possession and drug paraphernalia charges. Call today to have a skilled drug law attorney standing by your side in Birmingham, AL.
Seek Representation for Your Drug Charge in Birmingham, AL
John C Robbins, Attorney at Law will use all available resources to challenge the evidence presented by the prosecution. If you've been charged with drug possession or drug paraphernalia, John C Robbins will schedule a consultation to:
Review all of the facts and evidence from your case

Explain the trial process and potential outcomes

Prepare you for your court date
Never speak to police or attempt to talk your way out of a drug charge. Retain a professional drug law attorney today in Birmingham, AL.